Become a member
The core of ecorisQ is made of its members. By joining ecorisQ you will expand your professional network and profit from transparent tools in the field of natural hazard risks. Being an ecorisQ member demonstrates that you are willing to increase the transparancy and reproducibility of natural hazard analyses and that you promote sustainable protection against natural hazards.
Events
June 2022: Symposium on flood, bank erosion and drift wood management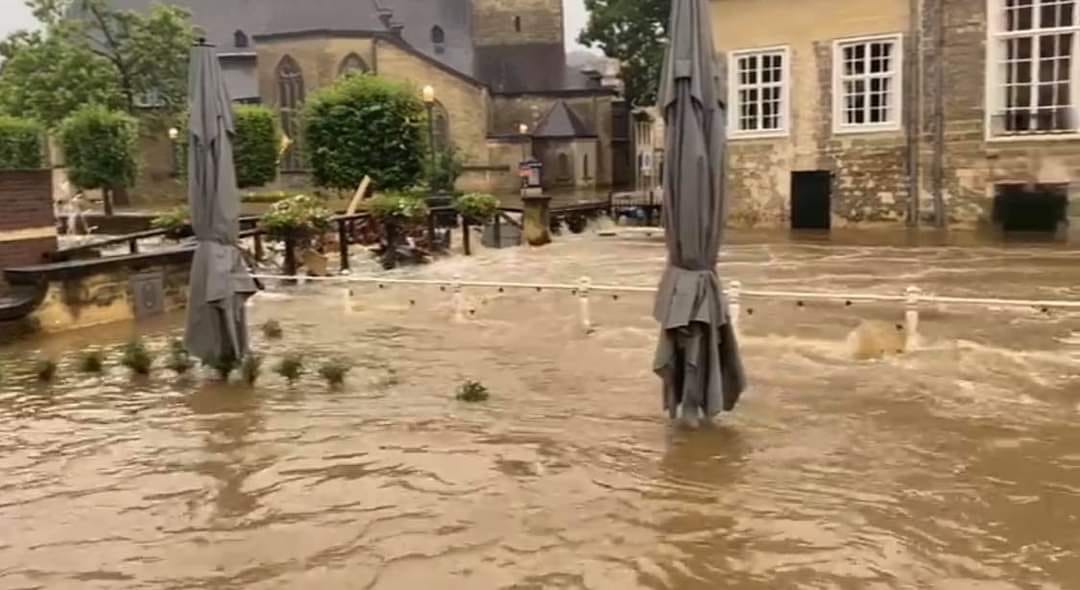 Following the Junly 2021 flooding catastrophe in the area between Germany, Belgium and the southern part of the Netherlands, ecorisQ in close collaboration with the Waterschap Limburg, organises its 8th general assembly focused on flood, bank erosion and drift wood management in hilly medium-size catchments (100 - 1000 km2) from 22 - 24 June 2022. This will take place in Valkenburg in the province of Limburg in the Netherlands. The event will start with an excursion in the region with a strong focus on the flooding events of 2021. On the second day, we will organise a technical symposium on flood, bank erosion and drift wood management with presentations from local and international experts. The last day is reserved for courses on the tools made available by ecorisQ that allow for more quantified decisions on sustainable and effective solutions for natural hazard risk management. The program and registration website will follow in January 2022.
5th SBEE 2021 Conference in Bern
We organised the 5th International Conference on Soil, Bio- and Eco-Engineering SBEE 2021 together with the Bern University of Applied Sciences BFH-HAFL from June 19th – June 25th 2021 hybrid at the museum of natural history in Bern (Switzerland) and online. In parallel, we organised our yearly general assembly. The programme of the conference as well as the webpage for registration can be found here. About 25 participants were present in Bern and another 30 online.
Sixth ecorisQ General Assembly 2019 in Milano (IT)
From 18 to 20 June 2019, ecorisQ organises the sixth general assembly in Milano, Italy. Members are invited to participate at a technical symposium on shallow landslides, soil erosion and rockfall hazard assessment on the first day. The detailed program can be found here.

Please register below:
Billetterie Weezevent
Symposium on Rock Slope Stability (Chambéry, 13 to 15 Nov. 2018)
The international Symposium on Rock Slope Stability in Chambéry aims to bring together actors of the academic and professional sectors over three days (from 13 to 15 November 2018), around the following topics: Site investigation and rockfall hazard modelling, Monitoring techniques, Rockfall trajectory analysis, Risk management, Protection structures, Case studies. More information can be found on the Sympoisium website.
Fifth ecorisQ General Assembly 2018 in Norway
On the 20th and 21st of June 2018, ecorisQ organises the fifth general assembly in Norway. Members are invited to participate at a technical symposium on shallow landslides and rockfall hazard assessment in Oslo on the first day. After the meeting, we organise, in collaboration with the NGI, an interesting trip and excursion to the Telemark region. The detailed program can be downloaded here.

On Friday the 22nd of June 2018, after the general assembly, we organise a 1-day training course on SOSlope (click here for the program) in Oslo.
Please register below for the general assembly and/or the SOSlope training course: Billetterie Weezevent
Training on rockfall modelling in Chexbres (CH), May 2017
On 16 and 17 May 2017, ecorisQ organises the 10th training course on rockfall hazard assessement using the rockfall trajectory simulation model Rockyfor3D. The course will be held in the region around Lausanne (Chexbres, Switzerland) and includes a half day field visit (Mont-Pélérin). The spoken language will be english (with partial translations in French and German). The cost of this training will be 460 Euro incl. lunch and coffee breaks for both days (excl. overnight stay; max. 20 participants - only ecorisQ members; non-members should apply for membership first). The program can be found here.
Third ecorisQ General Assembly 2016 in Lyon
On 17 November 2016, ecorisQ organises the third general assembly in Lyon (France). We link up with the Rock Slope Stability Symposium 2016 (RSS 2016), which takes place from 15 - 17 November 2016. Members are invited to obtain latest news on the status of ecorisQ and its future activities, as well as on the new ecorisQ tool SOSlope, which allows detailed assessment of potential shallow landslide release areas and volumes, with and without the reinforcing effect of forest vegetation. The programm can be downloaded here.